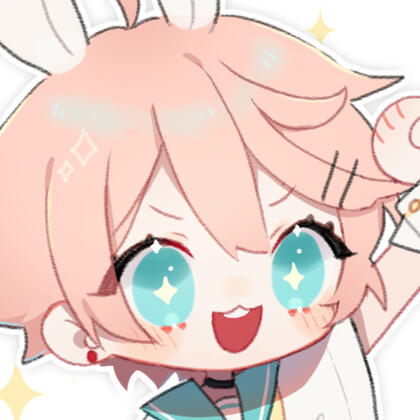 tokkiria
Work ✉ [email protected]
DM @tokkiria
---
About
Freelance Illustrator
ENG & 한국어 & 日本語 OK

Hello! My name is Ria.
I like playing games, designing characters and the colour Teal. (❁´▽`❁)*✲゚
If you have any questions, feel free to DM me @ my twitter or any other socials.
---
Commission
---
Commission Status
Personal use: Closed
Commercial: Open

All Prices in $USD
*Prices are subject to change. Prices listed excluding Live2D comms are for casual/personal commissions.
Commercial use commissions will have an additional fee applied.

For commercial work, please Email me @ [email protected]
Or inquire @Tokkiria (twitter)
Commission [Closed]
Bust-up $65
---
Halfbody $85
---
Fullbody $150
*For Character Reference sheet please refer to Custom design page
Chibi [Closed]
Pencil $40+
• Mainly cell-shaded. Lined with a Pencil texture brush. Smol nuggets. Details will be simplified.
---
Painty $50+
• More rendered than cell. Eyes are painted in with more detail. 2.5 heads
---
Semi chib $60+
• Taller chibs around 3.5-4 heads. Fully rendered
[CLOSED]
Custom Design
Starting at $250
Add-ons + $
✦ Chibi
✦ Bust
✦ Outfit ref
Non custom Ref Sheet
Starting at $150
Add-ons + $
✦ Chibi
✦ Bust
✦ Outfit ref

[CLOSED] Limited slots
Sprite PSD parts
$950
✦ Separated PSD Parts for rigging
✦ Includes Full image PNG


Rig only
Closed
✦ Basic rigging of Model provided
(Must be in parts PSD)
Live2D Full model Set (+Rigging)
$1300
✦ PSD Parts (optional)
✦ Full image PNG
✦ Full basic rigging of the model

If Custom Design
✦ Additional $200+
* Listed are Starting Prices. Prices are subject to change.
Additional Fee for Custom character design, Complex designs, Additional parts, Many parts, Additional motions

Fee for Commercial use is included
Contact
Email: [email protected]

Twitter @tokkiria

Deviantart: https://www.deviantart.com/tokkiria

Pixiv: 13419350

Ko-fi: https://ko-fi.com/tokkiria

Toyhou.se: https://toyhou.se/Tokkiria
---
ToS
Terms of Service

email: [email protected]

This will be the basic guideline of my Commission ToS, please see that it is followed and if you have any questions, please send me a DM.
Thank you !

Basic Info

> I accept commission requests through Twitter DMs / Email
> For commercial/Freelance work, please send me an email at [email protected] or inquire @ tokkiria on twitter.
> There will be extra charge for commercial works

Payment | Refunds | Cancellation

> I Accept Paypal USD only
> Payment will be made through the Paypal Invoice system
> Once payment has been made, I do not accept refunds or chargebacks
> You may cancel the commission if payment has not been made yet, and I have not started on your commission
> I will only start on the commission after payment has been made.
> If you do not trust me with your money, you are allowed to pay half upfront before sketching and the latter half after the sketch has been approved. I will not continue the commission if I have not received full payment.
> A Paypal invoice will only be sent once we have finalised our agreement via note/email/DM
> Additional characters will cost their standalone price !

> In the case that I have not started or finished your commission within 4 months after payment, you are able to ask for a refund. If this occurs, I sincerely apologise.

Permission and Copyright | Usage

> You are not allowed to edit, trace or modify my art unless stated so.
> You are not allowed to distribute any of my art for anyone else to freely use/edit on any sites.
> You are not allowed to make merchandise of my art unless permission is given.※
> You are not allowed to claim/credit my art as your own.
> Please credit me where you can as "Tokkiria"
> If uploading onto Toyhou.se, please credit art to my TH account @ Tokkiria

※Personal merch for yourself (and not to sell) is ok !


Commercial Rights
Additional fees will apply if requested for Commercial Use
> Live2d models: Any profits made from using my art/model is yours
> If requested Cancellation upon a job in progress, refunds will only be applicable if the job has not been started. Depending on the progression of the job, partial refunds may be allowed.
> Please be sure to credit me @tokkiria

Other

> If you are not satisfied with the finished product, you are not allowed to issue a refund,
> If You are not satisfied with the finished product because I have drawn/forgotten any detail/colour or have messed up on anything else with the character/design (That has been stated/shown in your reference), I will correct it but no refunds will be issued.
> You are responsible for saving the image when I have linked it to you via stash/appbox etc. (or email if requested)
> I have the right to post your finished commission image (Not with the full res) with a watermark on any of my Social media sites.
> I have the right to post speedpaints/painting process videos of your commission on my Youtube. (If you would not like your commission to be posted on youtube please tell me beforehand.)
> I have the right to post completed commission works as examples in my Portfolio. (If you would not like your commission to remain private, please let me know !)
> If you fail to abide by my ToS, you will be blacklisted from any future commissions.